When you want to add Smartsheet Content, a window will appear that allows you to search for any item you own or have Admin-level access to.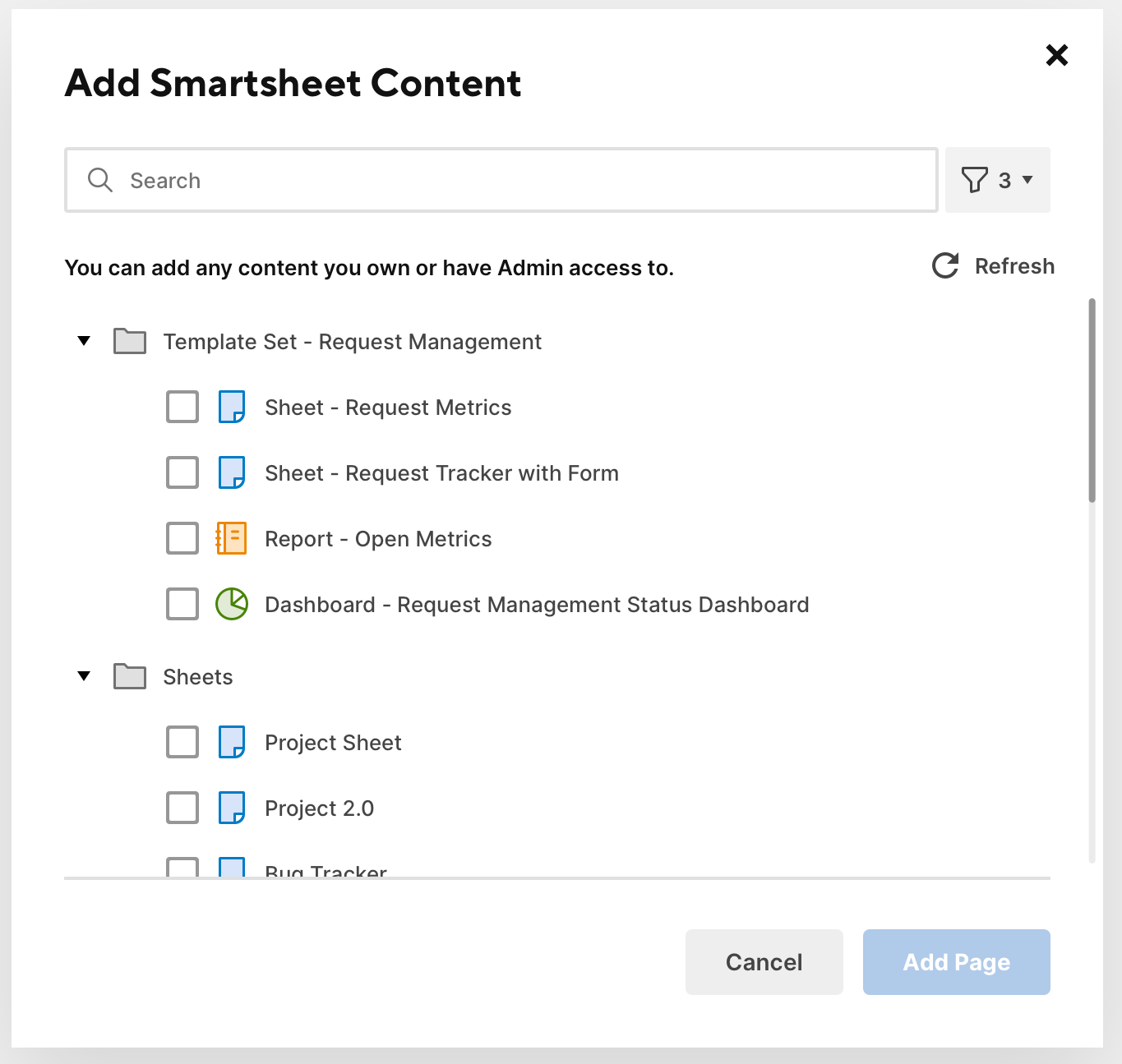 If you have access to a lot of Smartsheet items, you can filter your results to sheets, reports, or dashboards using the filter icon at the top-right corner. You can also use the Search bar to find Smartsheet items by name.
NOTES: 
If your search terms yield a large number of results, it can take some time to load. Try entering the exact name of the item to find items more quickly with the search bar.
If you just created new content, you may need to select the refresh button to reload the page. The new item will appear on the refreshed list.