Have targeted conversations with comments
Conversations is a feature you can use to leave comments in a sheet, a specific row in a sheet, or a workspace. 
Where you can add or access comments
The Conversations panel is where you can access all sheet or report comments. Workspace comments, however, are located in the Comments dialog.  
Permissions and sharing levels you need to interact with comments
As long as you have access to the sheet, you'll be able to view or print comments.
You'll need additional permission levels for other actions, though:
Create or reply to a comment: You need Owner, Admin, Editor, or Commenter access to the sheet.
Edit or delete a comment: You can delete the comment you created, but only sheet Owners and Admins can delete any comment or comment thread.
Access sheet, report, or workspace comments
To easily access comments in a sheet or report, select Conversations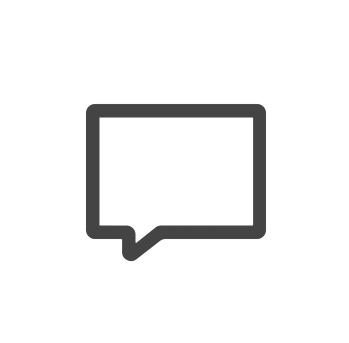 . However, there are other ways to go to the Conversation panel. 
To access sheet-level or row-level comments in a sheet or report:
Grid view: In the far left column, select Add a comment.
Card view: Right-click on a card, select Comments. If there are already comments on that card, a clickable comment icon will appear in the bottom of the card. 
Going to the Conversations panel of a report is similar to how you access comments in a sheet. However, unlike in sheets, you'll only see row-level comments. You won't see the All, Sheet, and Unread tabs.
Conversations panel in a sheet
Once you're in the Conversations panel, you'll see sheet comments grouped into these categories:
Learn more about how to use each tab in the Conversations panel.
Access comments in a workspace
Select Add a comment or view a summary list of comments.
Here you'll see comments about the workspace only. To view comments for a specific sheet in the workspace, you'll need to open the sheet.
Access comments via your mobile device
Check out the following articles for information on comments in the mobile apps:
How comments are displayed
In the Comments dialog or Conversations pane, comments are displayed in chronological order based on the date they were created or replied to:
The most recent comment will appear at the bottom of the Conversations pane or Comments form. 
Replying to a comment will bring the comment and its replies (the thread) to the top of the pane or form.
Replies within a thread will be displayed starting with the oldest reply and ending with the most recent. That is, the most recent reply will appear at the end of the thread.
Rows with new comments will have a new comment notification. 
You can view comments in the Conversations pane by following:

Row: Comments in a single row 
Sheet: Sheet-level comments 
All: Row-level and sheet-level comments 
Unread: Comments you haven't read yet 
When viewing workspace comments, in the Comments dialog, use the Collapse all or Expand all buttons to hide or find comments, respectively.