Attach files to a comment
To provide more context to a comment, you can include an attachment with it.
To attach a file to a comment
Select Attachments .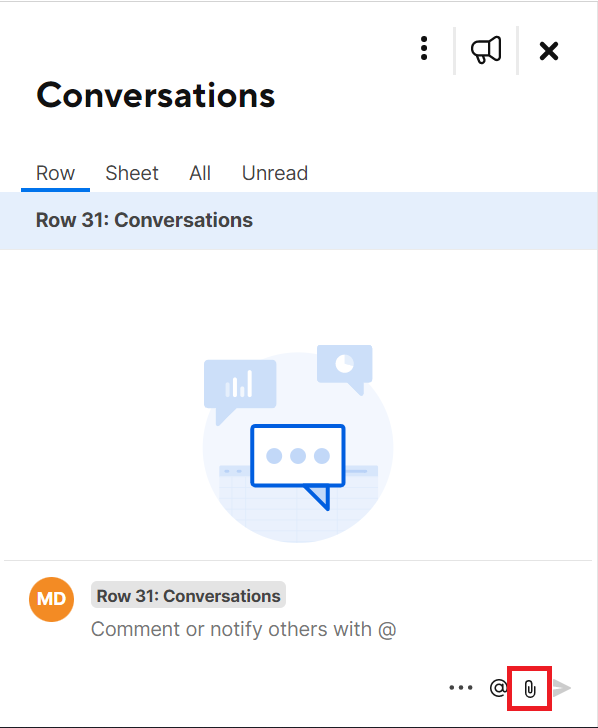 You can attach files uploaded from your computer, links to websites, or files stored in Google Drive, Dropbox, Box, Evernote, or Egnyte. Learn more about attaching files from an online resource. 
The file size limit depends on your user type. Learn more about attaching locally saved files to your sheet.
To remove an attachment
Go to the Conversations panel of a row.
Hover over the comment that includes the attachment.
Select . 
Select Edit comment.
Hover over the attachment, and select  .

In the dialog that appears, select Delete.

To save the change, select Save.