Get oriented and start building
When you first log in to Bridge by Smartsheet, you will see the Workflows dashboard. You'll use this dashboard to start creating workflows.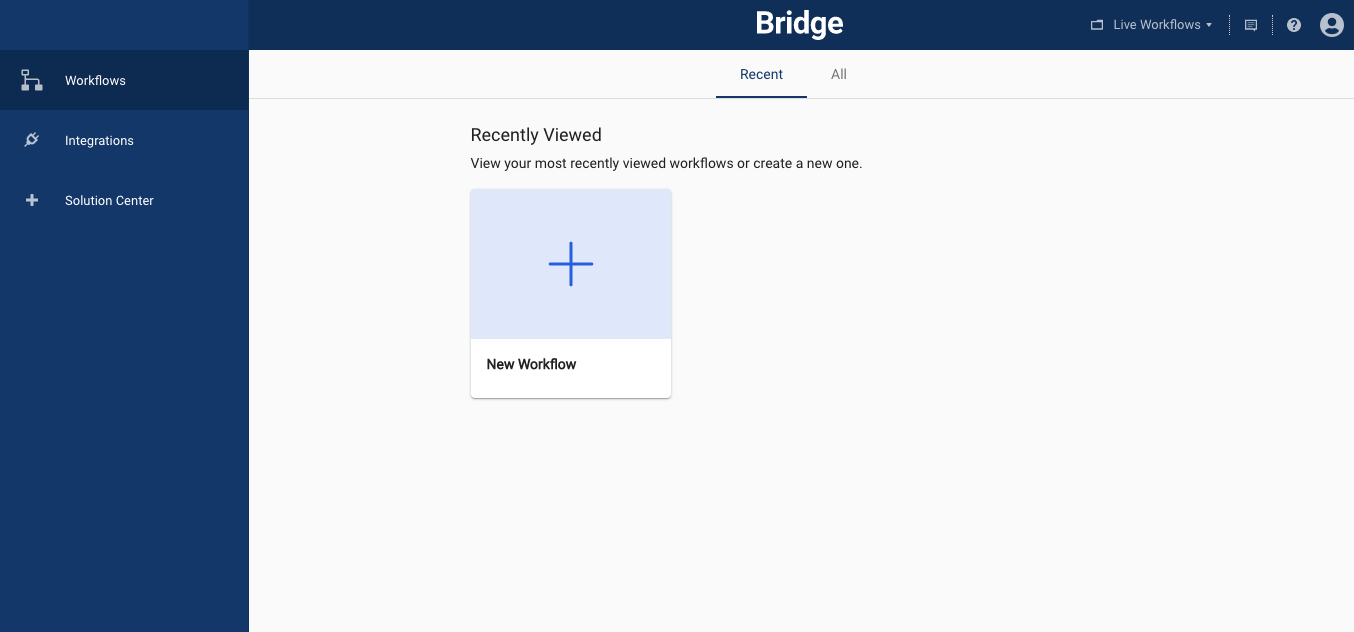 You can choose to create a workflow from scratch in the designer, or you can start from a template in the Bridge Solution Center.
As you work in Bridge, use the left menu to access workflows, integrations, and the Solution Center.
You can set up your users, create API keys, and manage your workspaces from the top right corner of your account.
Start with a blank workflow
To create a workflow from scratch, click New Workflow to open the designer. For more information about starting a blank workflow, see Use the Designer to Build a Workflow.
Start with a template in the Solution Center
To help you get started building workflows, Bridge includes a set of workflow templates in the Solution Center.  
To access the Solution Center, click Solution Center from the left menu of the Workflows Dashboard.
Bridge Solution Center templates can be saved in a workspace and can either be used as-is or built upon further.

If you are interested in seeing where the components in these templates are used in  existing integrations, refer to the Categories column.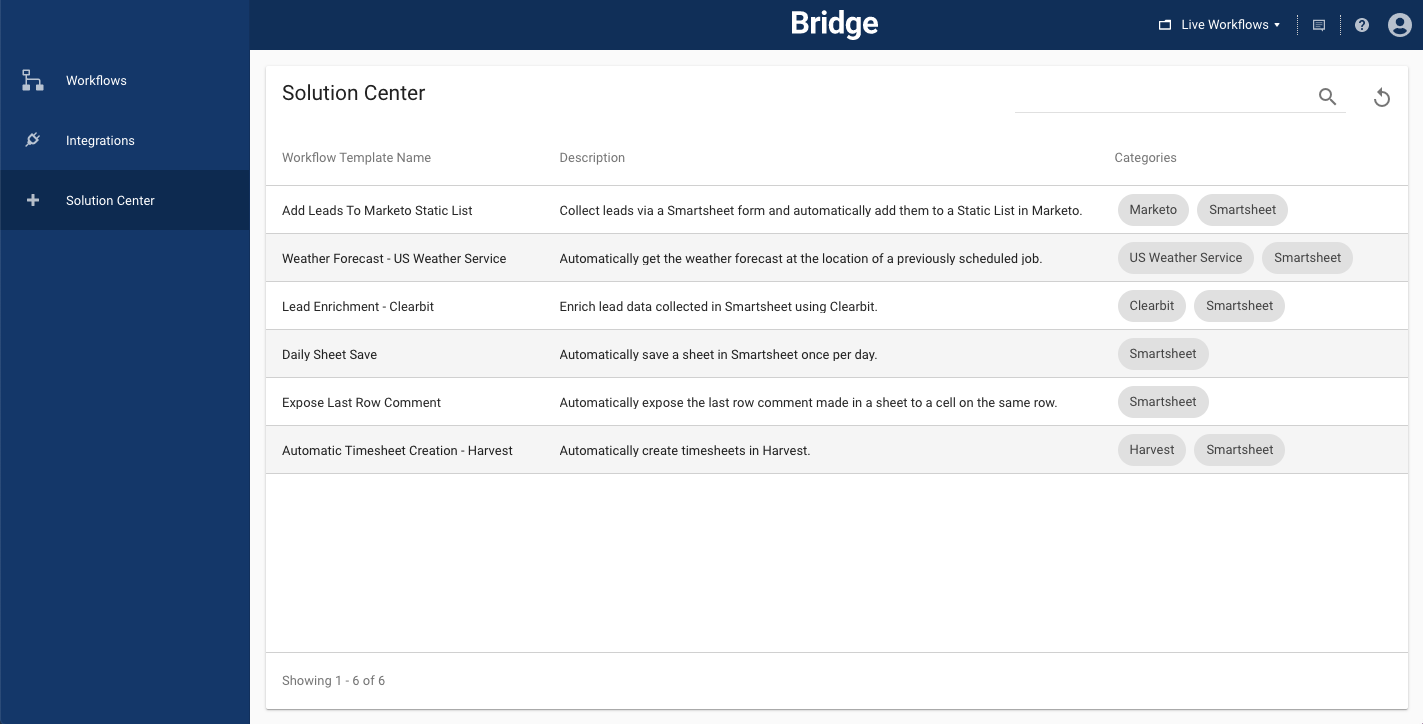 Most of the templates will require further configuration to make them work for your unique scenario. For more information about each of the templates, see Bridge Templates. 
Tips for using the Workflows dashboard
 If you are in the Workflows dashboard and do not immediately see the workflow you're looking for, select All at the top of the page to see a list of all workflows in that current workspace.