Anyone who can log into the tool can submit expenses for approval. Here are the steps on how to do so:
How to Submit Expenses for Approval
Navigate to the Time & Expenses page on your personal page and click on "Expenses." Enter your expenses.

You'll see a "Submit for Approval" button at the bottom right hand corner of your Expense list. Clicking this button will submit all confirmed expenses entered for that time period.

If you need to submit only some of the confirmed expenses on for approval, you can do so via the Approval tab. See below for more information.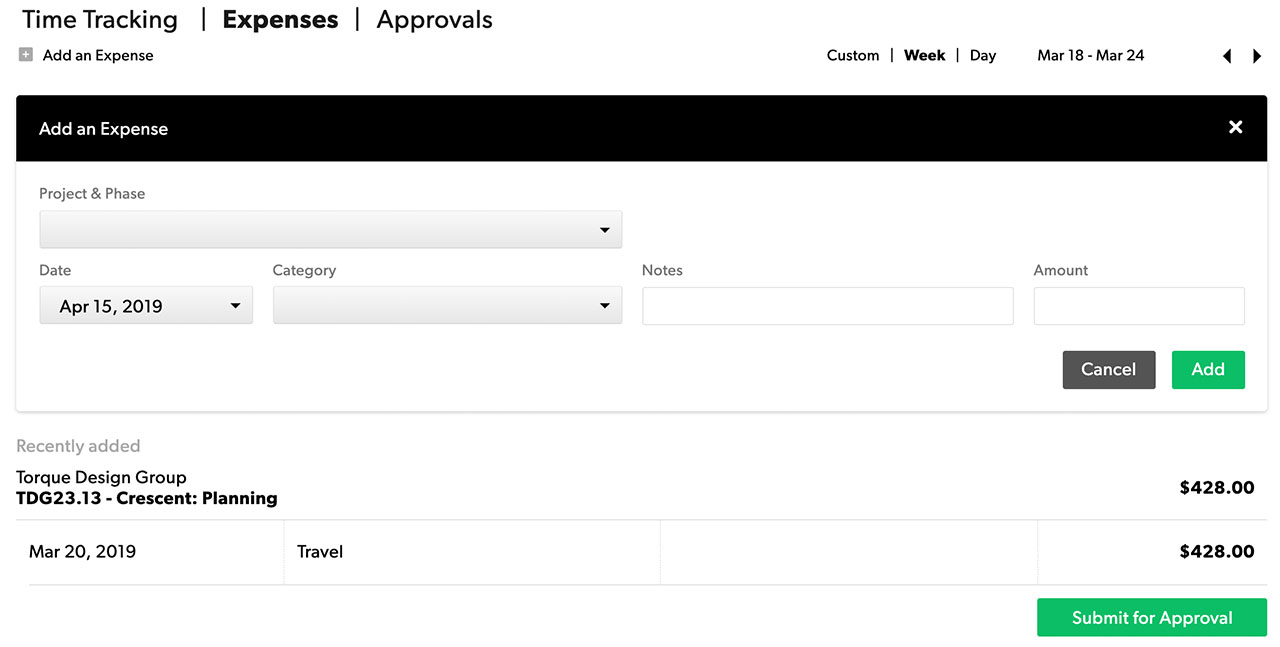 Expense submission can be done at any time, but most organizations will want to setup a schedule for time submissions (daily, weekly, biweekly, etc).
Using the Approval Tab
You can review approved, pending approval, and unsubmitted expenses using the Approval tab located on your Time & Expenses page. Once you switch to the Approval tab, you will see a link to view "My Time & Expenses." If you are an approver, you will see an additional link to view all time and expense entries. Learn more about approving time and expenses here.
On this page you'll see a summary of the expenses you recently reviewed, as well as previous and future expenses and expenses that remain unsubmitted. You can filter your expenses to show only specific groups of time entries, such as time for a individual project or a certain client. You can also click "Make Selections" to select which expenses should be submitted for approval.