Capabilities
Who can use this capability
Administrators, Designers, Authors, and Contributors can download their exported documents.
View and download exported documents
You can select the document to view a downloadable preview or download it straight from the export screen.
Export screen
You can download your document straight from the export screen by selecting the Download button or using the drop-down and selecting share link.



Document preview
Similar to the export screen, you can either download or use a share link, but in this view, you are shown a preview of your document.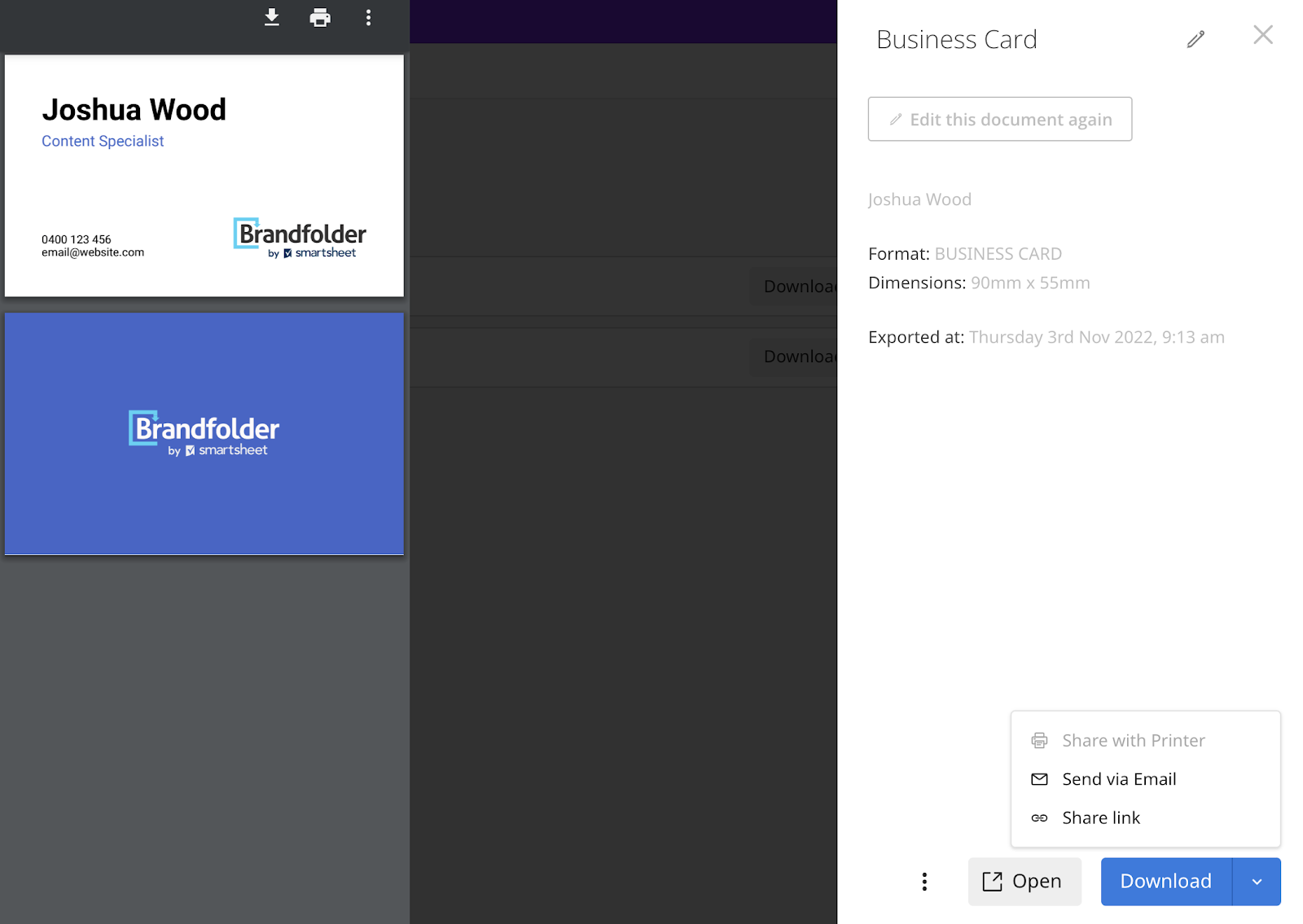 Frequently Asked Questions
What is a share link, and who can see it?
A share link is a live link that allows you to send your document to anyone, allowing them to view and download the document, regardless of their permissions in the platform. 
When is a share link used? 
A share link can be used anytime, but an example is if you need to send a document to a printer and the file is too large to send via email. You can simply provide the printer with the link, and they can download it.