Capabilities
Who can use this capability
Guest users can download individual assets if their organization's settings enable downloading.
Download assets in bulk
There are multiple ways to download assets in bulk from within the Brandfolder.
Utilize the bulk action toolbar for downloads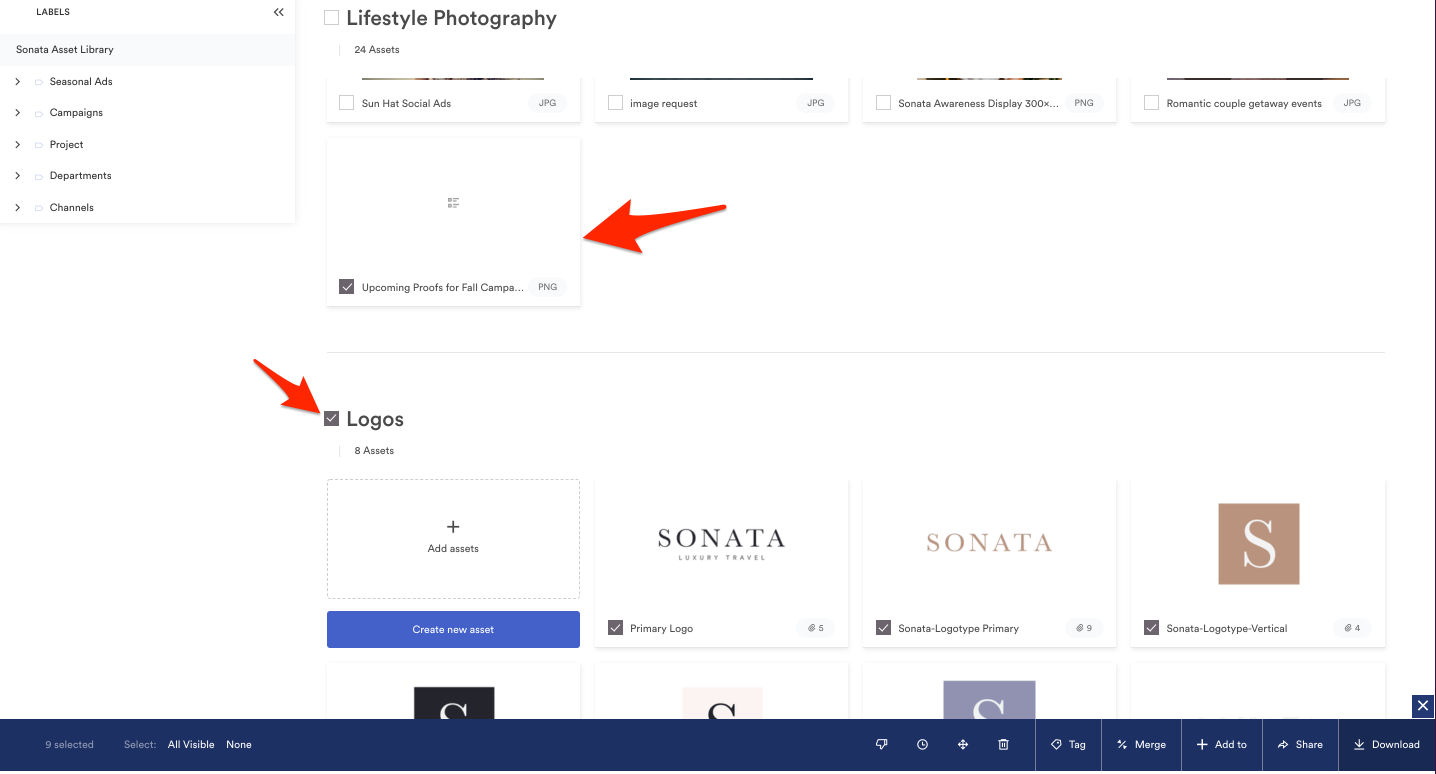 Select assets individually by selecting the checkbox in the bottom left-hand corner of the asset tile, or select entire sections by checking the box next to the section name.
You'll see a drop-up appear when you click on the Download option in the bulk action toolbar. Once you have all your desired assets selected select Download as ZIP from the blue bulk action toolbar. This will download a ZIP file with all of your selected assets.
Downloading options
Selecting Download as CSV will prepare a download of a metasheet containing critical asset information such as; the asset name, description, tags, etc.
Selecting Advanced options will bring up the Bulk Download & Sharing modal which can be seen below. From this modal, you can choose specific assets or attachments to be included in your download.


This option allows you to download select attachments for scenarios such as:
Only the PNG file types

Only images with 2200px widths

Only images smaller in file size

Only specific versions