Project Portfolio Overview
Click Projects in the primarly navigation to see your Project Portfolio. The page shows your complete portfolio of work, across your organization.
You can organize your portfolio to display your most important projects and find the status information you need for each project. Click a project in your portfolio to access that project's information via the Project Page.
From the Project Portfolio, you can:
Filter projects bby: Project State, Project Type, Project Name, Client, Tag, and Project Custom Fields

Switch between Grid View and List View

Create personal Saved Views (all permission levels), or Shared Saved Views, accessible across the organization (Administrators only)
Working with Columns
List View shows project information as a table. In list view you can edit which columns appear and sort projects by column names.
To change your project view:
Select the List View icon and choose which columns you want to include.
Click on a column label at the top of the column to sort the project list alphabetically or numerically.
Saved Views
Saved Views provide a way to quickly display the projects and information that matters most to you and your organization.
To save a view for yourself, select + Save Current View under My Views. Edit your Saved Views by saving the updated view by the same name.
Administrators can also create Shared Saved Views, which are accessible by anyone in your organization who has access to the Project Portfolio Page.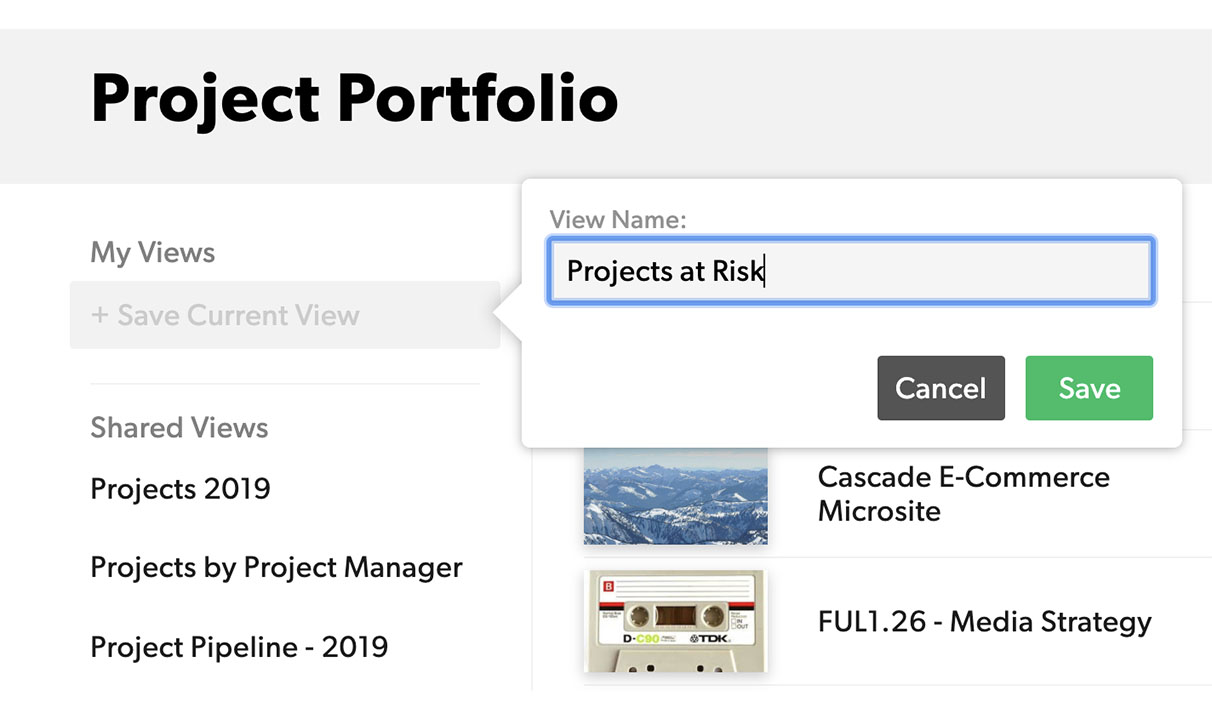 When used with Custom Fields, Saved Views can highlight projects that need your attention, display what project work is in the pipeline, or what projects are ready to be archived.