Capabilities
Who can use this capability
Brandfolder Owners, Administrators, Collaborators, and Guests can use this integration.
Sketch integration
Add Brandfolder assets to your Sketch artboard.
Access and insert files from Brandfolder without ever leaving the Sketch application. The plugin displays your assets and allows you to add directly to a Sketch artboard.
Setting up the integration
You will need to download the most recent version of the plugin.
Navigating the integration
Open a Sketch project.
2. Select Plugins > Brandfolder > Open Brandfolder.
3. Enter your Brandfolder API key.
Your Brandfolder content will appear. The integration panel allows you to navigate your content just like you would within the Brandfolder by visiting the different levels of the Brandfolder hierarchy (Organizations, Brandfolders, and Collections).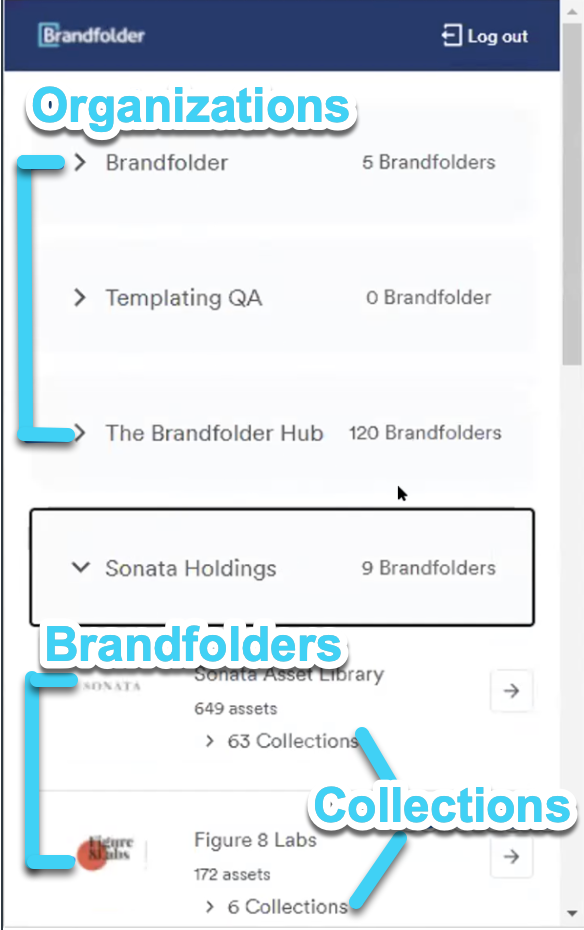 4. Once you are at the Brandfolder or Collection level, you have a few options to narrow down your content.
You can search assets by inputting search syntaxes into the search bar. Various search syntaxes are outlined in the

Searching in Brandfolder Knowledge Base article

. 
You can select the pin icon in the search bar to utilize pinned searches. 
You can filter by asset status, tags, file types, custom fields, orientation, SKU, and upload date by selecting the filter button below the search bar.
You can search for labels by selecting the label button next to the Filter button.
You are able to filter by section or collection by selecting the arrow accordion to the left of All Sections or Collections.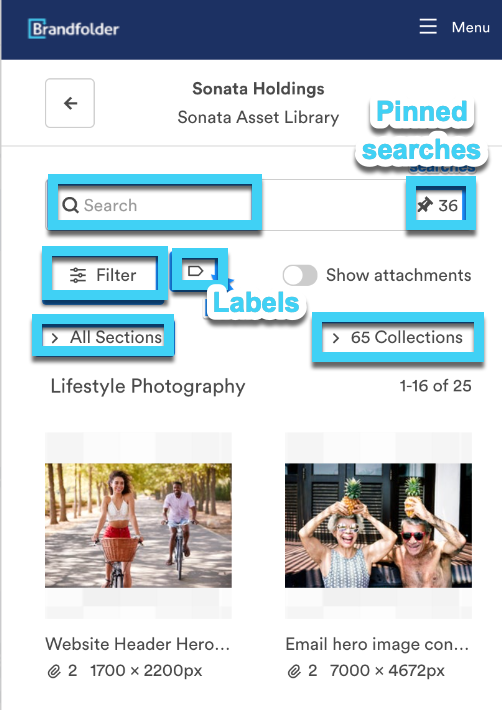 5. You can view asset details by hovering over the asset, selecting the ellipses, and choosing view asset details. 
Utilizing Brandfolder Assets
Once you locate the asset you want to use, select Place. This will place the asset into your current Sketch artboard.
If an asset has multiple attachments, select the # Attachments button to view them all.
Select Place on the attachment you wish to use.