Capabilities
Who can use this capability
Brandfolder Owners and Administrators have access to this integration.
Figma integration
Access your Brandfolder assets in Figma to easily build on-brand designs.
Configuring the integration
Navigate to the Brandfolder integration in the Figma Community.  

Download the integration. 
Navigating the integration
Once installed, the plugin can be found under the Plugins section of the menu. 
Input your Brandfolder API key, which you can find in

your profile under integrations

.
Once you are at the Brandfolder or Collection level, you can narrow down your content.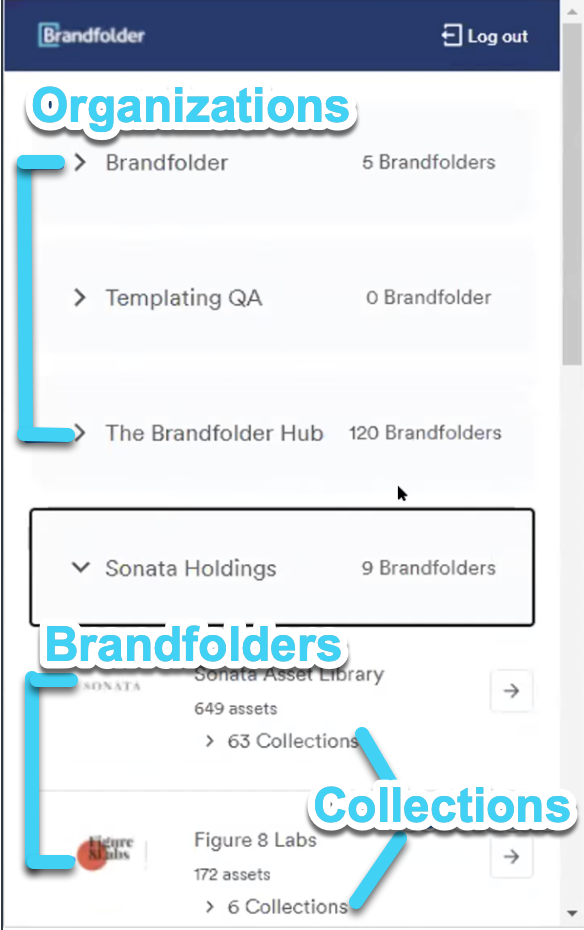 You can search assets by inputting search syntaxes into the search bar. Various search syntaxes are outlined in the

Searching in Brandfolder Knowledge Base article

. 
You can select the pin icon in the search bar to utilize pinned searches. 
You can filter by asset status, tags, file types, custom fields, orientation, SKU, and upload date by selecting the filter button below the search bar.
You can search for labels by selecting the label button next to the Filter button.
You can filter by section or collection by selecting the arrow accordion to the left of All Sections or Collections.



 
You can view asset details by hovering over the asset, selecting the ellipses menu, and choosing View asset details. 
Importing assets
1. Once you have found your asset, hover over it and select View details.
2. Select the ellipses menu and choose place. Individual attachments can be selected for use if an asset has multiple attachments. Do note: Incompatible file types will default to png format when placed. 
Importing assets into nodes
1. Create a node for the asset to be added to.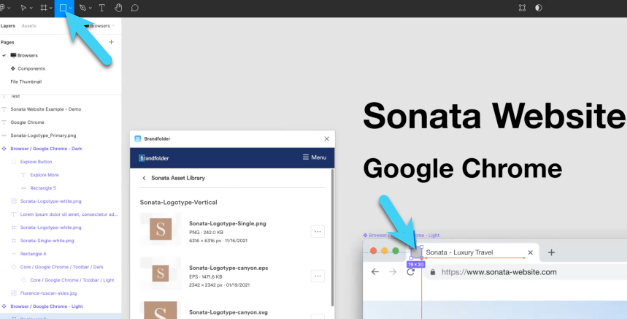 2. Repeat steps 1 and 2 from the importing assets section. The asset will then appear within the node. 
Exporting assets
1. Select the assets you want to export to Brandfolder.
2. Navigate to the section within the panel where you would like your assets to be uploaded.
3. Choose Upload selections. 
4. Select Upload [Number] files. Do note you can also edit the attachment names by selecting the pencil icon next to each asset. 
5. An upload success message should appear.