Smartsheet allows you to add logos and set color themes for a customized look. Branding can be applied to your entire account, or individual workspaces.
Follow these step-by-step instructions to set up custom branding.
Brand Smartsheet with Your Colors and Logo
Maintain your organization's brand recognition by applying custom colors and uploading your logo to Smartsheet. The color settings and logo branding that you apply will be displayed in the Smartsheet application, as well as in email messages sent out from Smartsheet.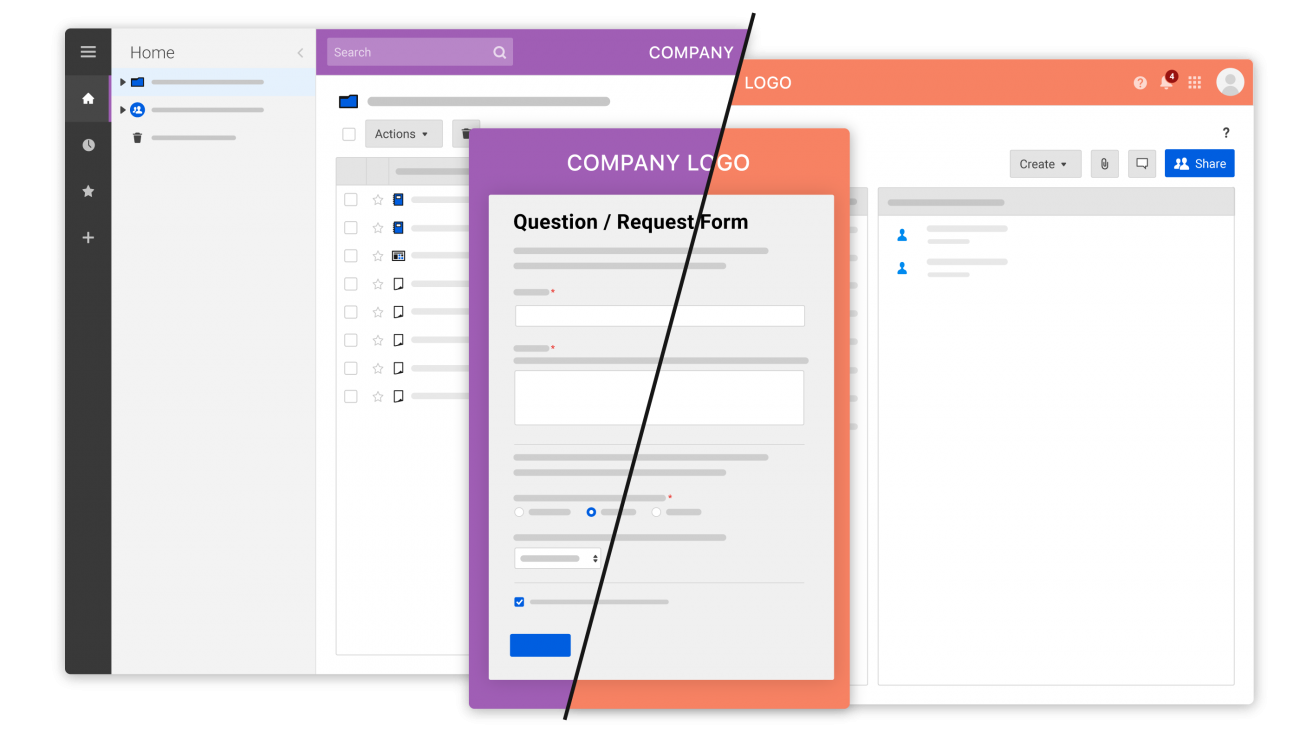 Changes to Personal Color Settings and Logo will be applied to any sheet, report, and dashboard that isn't in a workspace.

Workspaces inherit org level branding, not personal branding. Workspaces that you create after you apply your custom colors and logo branding will inherit the new settings; however, any workspaces that you've created before applying your custom colors and logo will need to be changed individually. Details on branding a workspace can be found in Apply Colors and Logo Branding to a Workspace.
Supported Image Formats
Compatible file formats include:
PNG—All PNGs are supported.
GIF—Animated GIFs can be uploaded, but they will not play in the grid. The initial frame will be used as the preview. The animation will play after you double-click the image in the grid.
JPG—JPGs in the RGB color space are supported (this includes your camera phone photos). Images in a CMYK color space targeted for print are not supported at this time.
For best practices about creating a logo for use in Smartsheet, see Create a Quality Logo to Brand Your Smartsheet Items.
---
Apply Colors and Upload Your Logo
Set custom color settings and upload your logo to brand workspaces (and all items within) that you create going forward as well as any sheets, reports, and dashboards that you own.
To change colors and use a custom logo:
Click Account in the upper-right corner, and then select Personal Colors & Logo.

The Colors Settings & Logo form appears.
 
Choose color settings for Background, and Task Bar Color.

Here are the options for picking colors:
 

Preset Color Options—Choose one of the preset color options available.You can then manually adjust the colors using the color picker as needed. 
Color Picker—Click the color swatch directly underneath an element to display the color picker and select your color.
HTML Color Code—Type an HTML color code (also known as a hex code) in the field underneath an element. Check out a Color Picker site for details on color codes.
 

Upload an image file of your custom logo. Keep in mind the supported file types and that your logo may be resized. 
Click Save to apply your changes.
That's it! Your custom colors settings and logo will appear on any Smartsheet items (sheets, reports, workspaces, and dashboards) that you create going forward.