Capabilities
Who can use this capability
Resourcing Administrators, Portfolio Editors, and Project Editors can manage expense categories.
Manage expense categories
Expense categories are predefined classifications of non-labor or time related project costs.
Expense categories make it easy to track recurring expenses, and you can use them when you create projects. You call also set suggested amounts for each category. Your team will use these categorize when they submit their expenses. 
Create company wide expense categories:
Go to Settings>Account Settings.
On the left sidebar, click Expense Categories and add your new category.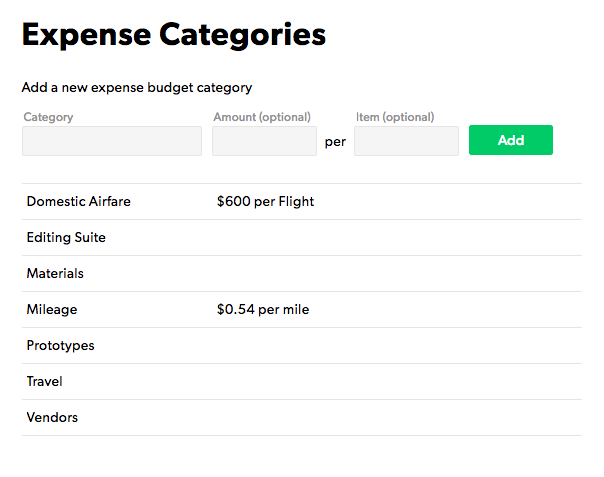 Create project specific categories:
Go to Project > Project Settings. 
Scroll down to Fee Budget (Amounts). 
Select either Specify one fee budget for the entire project or Specify a fee budget for each phase. 
Add new expense categories as needed. Categories added here are for this project only.